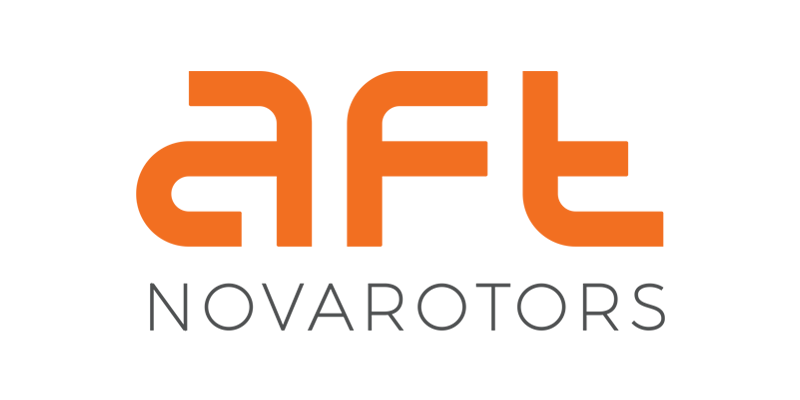 For more than 20 years of activity in the field of progress cavity pumps, we have built up experience that has enabled us to launch our own brand of pumps "AFT NOVAROTORS". NovaRotors Srl is a leading manufacturer of progress cavity pumps on the Italian market with many years of experience in pump manufacturing, its own design team and extensive production facilities.
The wide range of AFT NOVAROTORS pumps, combined with our experience in technical consulting, allows us to comprehensively meet the requirements of any installation.
AFT NOVAROTORS pumps are both customized solutions and proven, mass-produced units for typical applications.
Files to download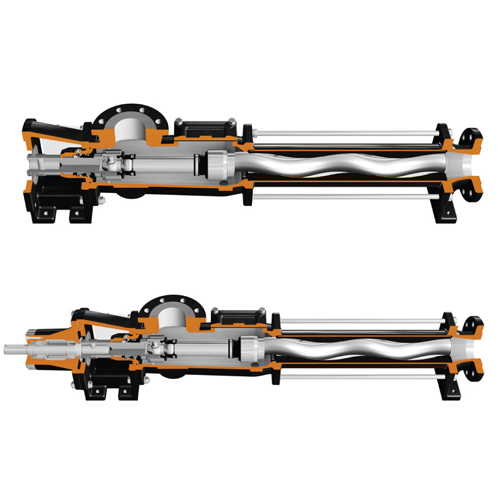 Standard cavity pumps
DN and JN series
Capacity: 30l/h – 500 m3/h
Pressure up to 48 bar
Mounted vertically or horizontally
Modularity allowing adaptation to the existing installations
Low pulsation, uniform flow
Easy change in the flow direction allowed
simply by changing the direction of the rotation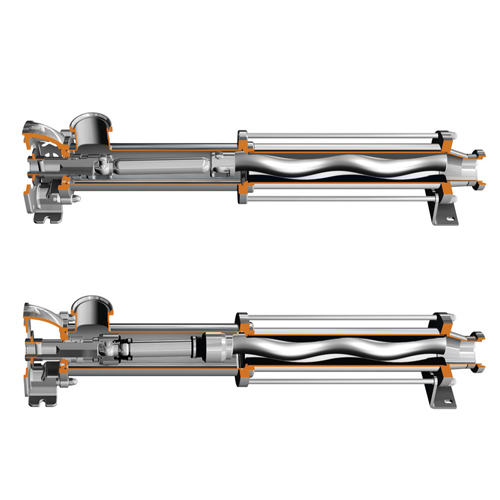 Hygienic cavity pumps
DXO and DXC series
Capacity: 30l/h – 300 m3/h
Pressure up to 48 bar
Mounted vertically or horizontally
Modularity allowing adaptation
to the existing installations
Open joint for maximal hygienic standard
and closed joint for the highest durability
Ready for CIP/SIP cleaning
Completely free of dead zones
Compliance with FDA, EHEDG and 3A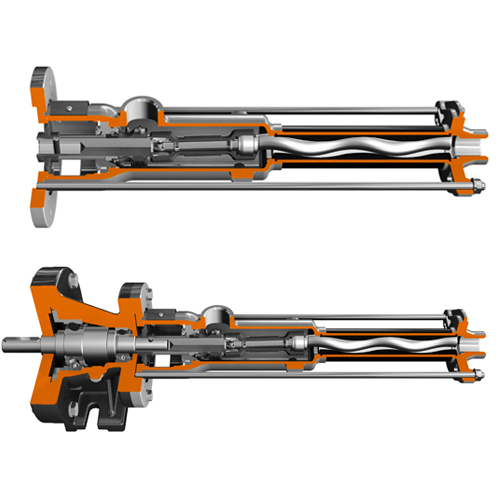 Metering pumps
DM series
Capacity 0,1l/h – 30l/h
Pressure up to 24 bar
Modularity allowing adaptation
to required conditions
Accurate dosing without pulsation
or the use of control valves
Constant flow, independent of pressure
Best chemically resistant solutions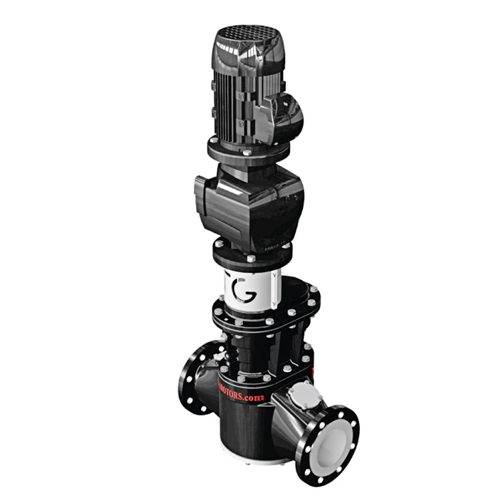 Macerators
TG series
Flow rate 1 m3/h – 100 m3/h
Two inspection ports as standard
Series of hardened knifes mounted
on two counter-rotating shafts
Simple maintenance,with easy access
to the cutting chamber
Easy access to the inside of the cutting chamber
Additional equipment: control panel,
stone separator and many more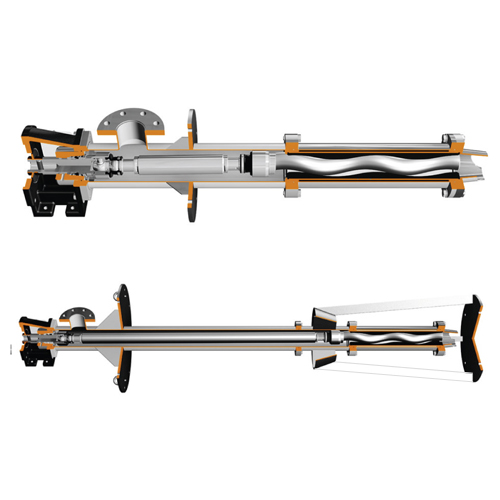 Submersible cavity pumps
DV series
Capacity: 30l/h – 150 m3/h
Pressure up to 12 bar
Variable immersion depth suitable
for application requirements
In the short and long version,
with an additional stabilizing base plate
Allows complete emptying of tanks
(pumping from the bottom with no product loss)
Ideal solution where NPSHa is limited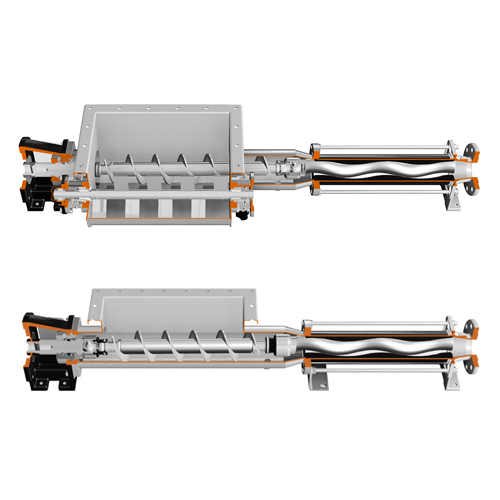 Cavity pumps with hopper
Series DH and JH
Capacity: 50 l/h – 500 m3/h
Pressures up to 36 bar
Pumping of products with high
viscosity and low flowability
Possibility to adjust the hopper
to individual requirements
Stroke and diameter of the feed screw
are adapted to conditions
Various pump variations are possible such as with
integrated trolley, built-in hopper with integrated
bridge breaker, with integrated feed screw