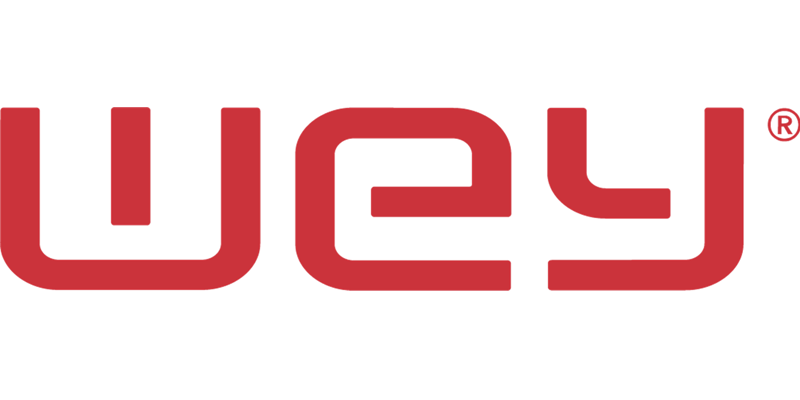 SISTAG AG is a leading Swiss manufacturer of High Performance Knife Gate Valves and Sluice Gates. WEY Knife Gate Valves are used to shut off or regulate the flow of high viscosity, corrosive and abrasive media like slurries, bulk materials, tailings, chemical waste. 
Wey Sluice Gates are of stainless steel fabricated design, and offer a performance-cost benefit, the result of over 40 years design and manufacturing experience. Features include long lasting trouble free performance, compact design and minimized leakage rate.
Due to their uncompromising quality and almost maintenance-free operation for many years, knife gate valves (in the characteristic red colour) and channel gates have found widespread use throughout Poland.
Files to download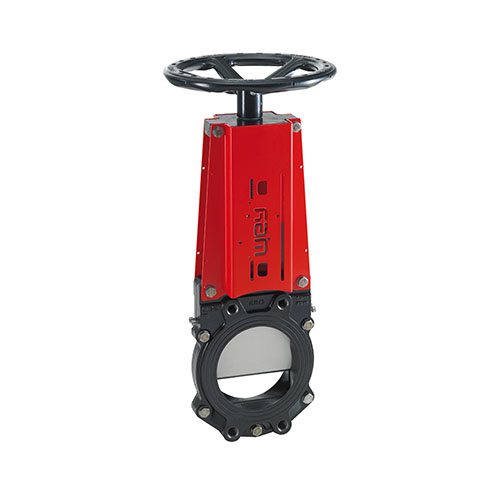 Valves for municipal sewage treatment
Diameter: DN50–DN2000
Pressure: PN4–PN25 (Type MH)
Waste water transfer, sludge tanks, sludge dewatering
Unique WEY® transverse seal eliminates stuffing box
bi-directional bubble tight shut-off
Reliable design with low maintenance costs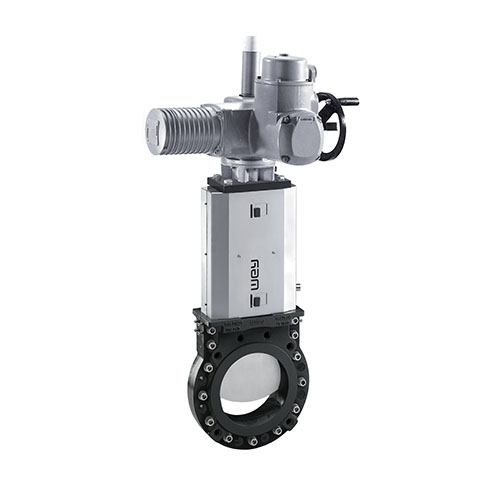 Valves for industry
Diameter: DN50–DN1000
Pressure: PN4 – PN100 (type HD)
Temperature: up to 250°C
Transport of slurry, mine slurry, lime slurry, tailings,
Transport of waste water with solid, raw sewage, sewer sludge
Transport of bulk material, coal dust, cement dust, pellets, powders, granulates
Paper stock thru all consistencies, viscous paste and colloids
Protection of the body and seal against abrasion – wear ring Ni-Hard
Variety of gate designs and materials, hardness up to Rockwell HRC 72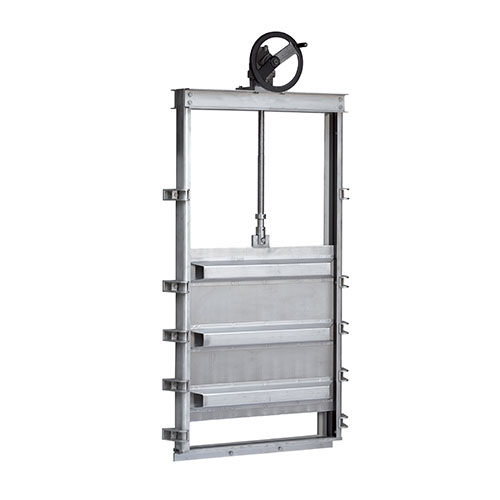 Sluice Gates
Range: 200–4000 mm
Open and close channels
Three-side and four-side thigh design
A design enabling easy access to a replaceable seal — seal in a frame
Used in strategic areas requiring high reliability and tightness
In close position the leak-tightness with clean water is ≤0,2 L/min/m of seal length and is substantially better than DIN 19569-4 and A.W.W.A. C501 standard